Funding
Landfill community fund
The webinar is aimed at potential applicants, and groups who are in the eligible location, but are not familiar with these funding pots. During the 40 min session we will share the programme's criteria and some useful tips on how to submit an application.
The online webinar is on Thursday 11 june at 10 am
This is the link for people to register: https://us02web.zoom.us/webinar/register/WN_1mOyBldYRkqKzINCmSJgKA
Department for the Economy: Micro-business Hardship Fund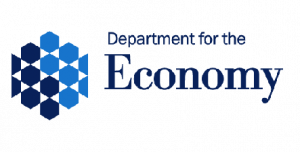 The Department for the Economy (DfE) has launched a NI Micro-business Hardship Fund to help micro-businesses and social enterprises unable to access other regional and national COVID-19 support measures.
Summary of the scheme
The Minister for the Economy announced on 15 May 2020 that the scheme would open for online applications within the next seven days. An online eligibility checker will be available week commencing 18 May 2020 on http://www.nibusinessinfo.co.uk/hardshipfund
Only one grant will be paid to each eligible business, irrespective of how many properties the business occupies.
Eligibility
Businesses should ensure they meet the following criteria before applying to the fund:
The business must be based in NI.
At 29 February 2020, the business must have employed between one and nine employees paid via PAYE except where the sole employee is the business owner or company director.  The number of employees will be based on headcount.
Since 1 March 2020, the business must have experienced a reduction in turnover in excess of 40% as a direct result of the COVID-19 pandemic or associated Government restrictions.
Who cannot apply
The NI Micro-business Hardship Fund is open to all micro-business and social enterprises excluding the following:
Primary agricultural producers
Businesses eligible for the following NI Executive schemes:
£10,000 Small Business Support Grant Scheme
£10,000 Small Business Grant for rental properties and Total NAV of £1,590 or below
£25,000 Retail, Hospitality, Tourism and Leisure Grant
COVID-19 Childcare Support Scheme
Charities or social enterprises with charitable status.
Social enterprises that receive less than 60% of revenue from trade in goods and/or services.
Businesses should note that other non-repayable Government grants related to COVID-19 will be taken into account and will be deducted, where applicable, from the final grant awarded.
For more details see the website: http://www.nibusinessinfo.co.uk/hardshipfund
---
ESB COVID-19 Emergency Fund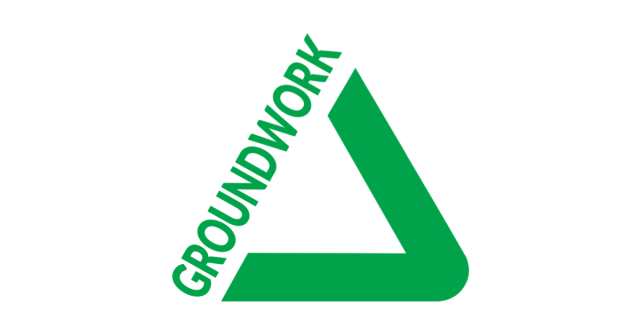 The COVID-19 Emergency fund aims to support communities within the Area of Benefit of ESB windfarms. The fund is open to initiatives and activities addressing the impact of coronavirus in the community.
The fund is open to not-for-profit and voluntary community-based organisations delivering COVID-19 emergency projects and activities to support vulnerable sections of the community in the existing wind farm areas of benefit. The funding is not to be used to fund organisational running costs.
Funding will be awarded per wind farm, in amounts of between £250 and £1,000. The fund's priority is to address the following issues:
provision of meals, emergency food parcels or other support for the isolated and vulnerable.
collection of and delivering prescriptions and medication for the isolated and vulnerable.
resources and activities related to the delivery of the above such as PPE, fuel, transport services, volunteer expenses.
Home schooling support including access to laptops, school materials and other related items
To be eligible to apply, your organisation must:
Be located within:

10 km of Crockdun Wind Farm
or 10 km of Crockagarran Wind Farm
or 7 km of Carrickatane Wind Farm
or 7 km of Curryfree Wind Farm
or 7 km of Eglish Wind Farm
OR the primary beneficiaries of your project must be located within one of the above areas of benefit.
---
Community Foundation for NI: Coronavirus Community Fund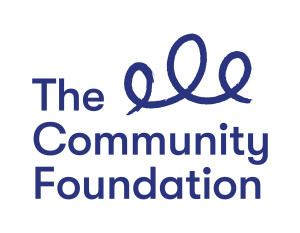 This fund is continually evolving. Originally available for constituted community organisations supporting isolated older people over 50, it has now widened to also support activities for people at increased risk, particularly in relation to poor mental health and wellbeing and also vulnerable isolated people and families, particularly those living in rural areas. Grants range from £1000 to £2500 for small scale emergency support up to £10,000 for longer term support or for those significantly enhancing their services at this time.
NB – Safeguarding guidelines for this fund also changed on 27/03 to reflect the fact that groups want to respond to immediate COVID-19 issues and may not yet have full adult safeguarding policies and procedures in place.
For more details and to apply see the website:
https://communityfoundationni.org/grants/coronavirus-community-fund/
---
Comic Relief: No Child Goes Hungry – Community Support Fund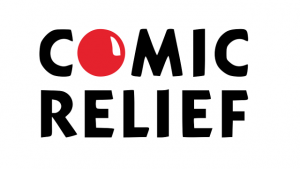 Grants of up to £2,500 for community based food provision responses that support local families with children under the age of 10 as a result of the order to close schools and/or loss of household income as a result of the Covid-19 virus. As the closure order may run into the summer holiday period the fund is keen to support community based programmes that can provide support across this entire period.  (Managed by Community Foundation for NI)
For more details and to apply see the website: https://communityfoundationni.org/grants/comic-relief-no-child-goes-hungry-community-support-programme/
---
Halifax Foundation NI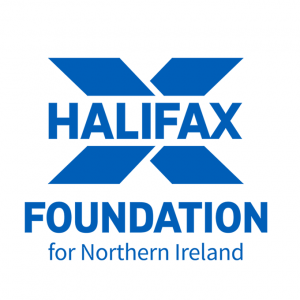 HFNI are focusing on their SMALL and MEDIUM grants over the coming months, with Large and Special Initiatives grants on hold for now due to the activity-based nature of these programmes. They are inviting applications from charities and constituted groups that focus on supporting the community at this time and moving from quarterly to monthly (or even weekly) grant making to decrease turnaround time.
NB – Due to the COVID19 crisis, HFNI have broadened their criteria temporarily. They will now consider applications from constituted groups not yet registered as a charity with the Charity Commission or HMRC. Maximum grant award £1,000. If your group falls into this category, please complete this grant application form.
For more details and to apply see the website: https://www.halifaxfoundationni.org/programmes/community-grant-programme
---
Derry City & Strabane District Council Rural Community Resilience Programme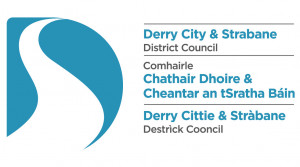 A special fund of £50,000 is open in Derry and Strabane to assist with the delivery of support and bolster vital community services in the local response to Coronavirus.
The grants will be administered by the Community Foundation's Acorn Fund. The localised fund will provide an additional £50,000 of funding to constituted community organisations throughout Derry and Strabane who wish to apply for £1,000 – £2,500 to respond to the Coronavirus pandemic. The NI wide Coronavirus Community Fund will continue to provide access to grants of £5,000- £10,000 through the same funding application.
For more details and to apply see the website: https://www.derrystrabane.com/Council/News/A-special-fund-of-%C2%A350,000-will-open-today-in-Derry
---
Fermanagh and Omagh District Council COVID-19 Community Funding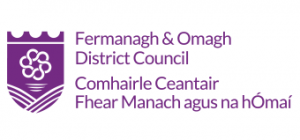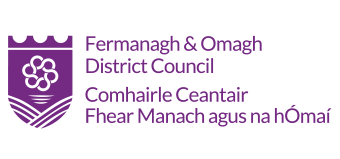 The funding is available for constituted groups wishing to provide community and social support to vulnerable and isolated persons in the Fermanagh and Omagh District Council area at this time.
Funding is open and applications are being accepted on a rolling basis. The streamlined funding process will ensure a quick turnaround of applications and advance payments to ensure prompt delivery of support in local communities.
Groups must clearly evidence that their project will be delivered within the council area and to its residents. Applicants are encouraged to work together to maximise funding to address key priorities across geographical areas.
For more details and to apply see the website: https://www.fermanaghomagh.com/services/funding-and-grants/
---
Mid Ulster District Council Emergency Community Support Fund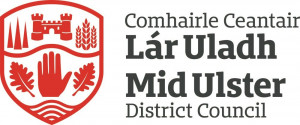 As part of their on-going support package for the voluntary and community sector, MUDC have opened an emergency grant programme for those organisations which are responding to the COVID-19 pandemic in their local communities.
The programme offers financial support to assist constituted groups which are working in their local communities to:
Deliver food and essential items
Link to pharmacies to deliver prescriptions
Other emergency crisis community support
For more details and to apply see the website: https://www.midulstercouncil.org/emergencyfundcovid19
---
Neighbourly Community Fund – Covid-19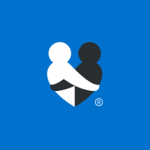 With support from M&S Family (including M&S Bank and M&S Energy), Lidl, Aldi, Danone UK & Ireland and Coca-Cola European Partners, Neighbourly are launching a series of micro-grants of up to £400, for existing members of Neighbourly in UK and Ireland whose work involves supporting members of the community suffering economically, socially or from ill health as a result of the outbreak. This may include, but not be limited to, elderly people, those on low incomes and people at risk of food insecurity. Grant are unrestricted and can go towards food provision, emergency supplies, practical support, running costs, transport and other essentials.
For more details and to apply see the website: https://www.neighbourly.com/NeighbourlyCommunityFund
---
National Lottery Awards for All Northern Ireland (New COVID-19 restriction)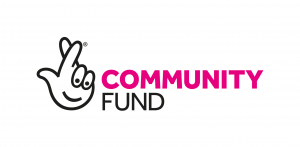 A quick way to apply for smaller amounts of funding between £300 and £10,000. Suitable for voluntary or community organisations. All the funding decisions they make for the next six months (up to £300m of National Lottery funding) will be devoted to addressing the current crisis. This is restricted to:
Activities specifically geared to supporting communities through this crisis
Helping organisations overcome any liquidity issues caused by Covid-19.
For more details and to apply see the website: https://www.tnlcommunityfund.org.uk/funding/programmes/awards-for-all-northern-ireland
---
Enkalon Foundation Coronavirus Community Support Fund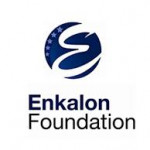 The Enkalon Foundation will move the focus of their modest funding pot to charities and community organisations helping people who are isolated and vulnerable in their local communities at this difficult time. As a small funder they focus their funding based on their core objectives in the former Antrim Borough Council area.
For more details and to apply see the website: https://www.enkalonfoundation.org/
---
Armagh City, Banbridge and Craigavon Borough Council Covid-19 Community Support Grant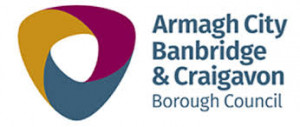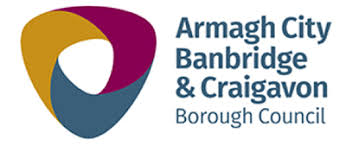 ABC Council is offering financial assistance of up to £1,000 to organisations in the voluntary, community and social enterprise sector to support community-led initiatives aimed at providing relief to those affected by the Coronavirus pandemic. In particular it will support actions in line with the following interventions:
Financial – to those on low income and at risk due to financial stress.
Food – access to food (whether due to cost or availability) for those most in need.
Connectivity – to those living alone or in rural and border areas that are likely to experience greater challenges in accessing services.
The grant programme opens on Friday 17th April and will remain open on a rolling basis until the budget is committed or until Council decides to close it. The programme is part-funded by the Department For Communities.
For more details and to apply see the website: http://armaghbanbridgecraigavon.eformz.info
---
Lisburn & Castlereagh City Council COVID-19 (Coronavirus) Community Response Fund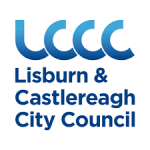 THIS FUND IS CURRENTLY CLOSED FOR APPLICATIONS
Emergency funds, up to a maximum of £3,000 per applicant, are now available through the 'Covid-19 (Coronavirus) Community Response Fund', from Lisburn & Castlereagh City Council for those actively helping residents stay resilient at this time.
For more details and to apply see the website: https://www.lisburncastlereagh.gov.uk/communityhelp/funding-opportunities